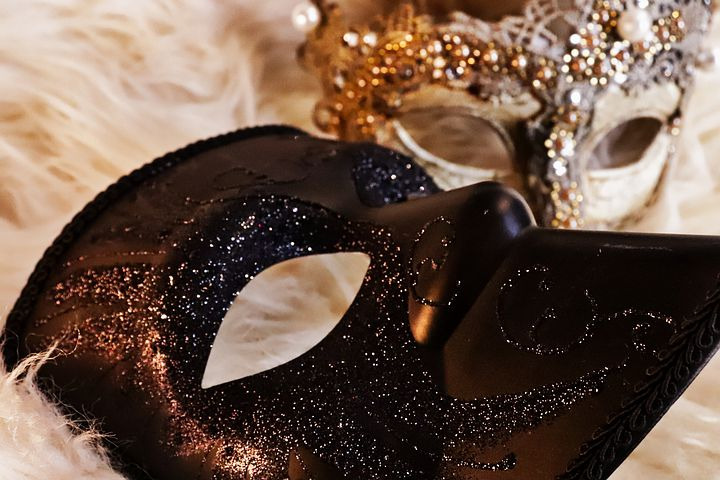 Featured Image by Pixabay
There is nothing more glamorous than getting dressed up and imitating the entertaining nights of Las Vegas or Monte Carlo. If you are interested in raising money for your favorite team, bride and groom, or charity, organizing a casino party could be a massive hit. 
As an organizer, your plate will be full of tasks, including hiring dealers and bringing in all the most popular casino games for your guests to enjoy. Another part of your job as an organizer is to come up with an inspirational dress code that will help your guests get involved and feel generous.
A casino night theme for your fundraiser shouts glamor and luxury to your guests. Why not set the style bar high and allow your guests to really strut their stuff. For the best costume or outfits, you could draw an additional prize. Let's take a closer look at a few casino night attire ideas.
Black Tie
The most traditional casino night dress code is the elegant black tie. This wardrobe request would insist on your gentlemen players to wear a tuxedo and the women to dress in party elegance. There are few occasions left for common people that allow them to get dressed up to the tens and enjoy a night out. You can set the stage with your dealers and servers wearing black tie as well. Black tie attire is easy for most people to do as it is fairly affordable to rent a suit. Women can now also rent formal dresses that would be perfect for your black tie event.
Black and White Ball
Why not add some dancing and glamor to your casino night fundraiser. Get your party started by requesting that your guests choose only black or white or a combination of those colors for your event attire. For most men, the challenge will be easy and can be outfitted with a simple tuxedo. Your female guests can have a bit more fun trying on their favorite little black dress. A black and white ball is the perfect place to get creative with your food, drinks, and decorations. 
Masquerade
The elegance and excitement of a casino night fundraiser can only be eclipsed by the luxury and grandeur of the past. For centuries, a party theme favorite has included the wearing of intricate and decorative masks. When planning your casino night fundraiser, you can take your event up a notch and invite your guests to join in the masquerade. You can provide simple masks for your guests who don't participate and have a contest for the most creative masks in the crowd. 
Roaring 20's
Turn your casino night fundraiser into a scene from The Great Gatsby with a roaring 20's theme. Invite your guests to put on their flapper dresses, headbands, and glittering costume jewelry. Your male guests can get by with a vest, shirt, and baggy slacks common to the gangster look of the times. You can have your musical guests play from the big band era to entertain your guests at the game tables. 
If you are planning a casino night fundraiser, you want to keep your guests coming back to the tables for more. For more excitement and elegance at your event, try one of these attire choices that will thrill your guests.